Trail Conditions
Update: November 22 2017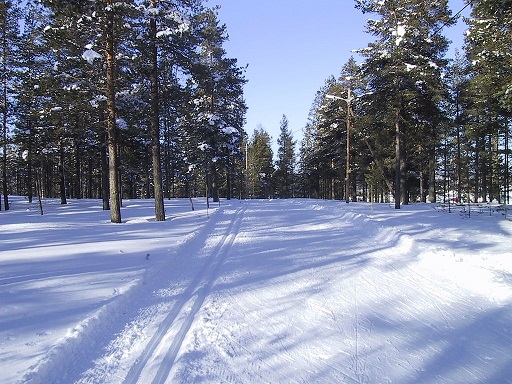 Conditions: Ski trails OPEN
Inner trails are packed and a track is set on the Green, Blue, Red and Jr. Olympic
Trail lights are are on
Snowshoe trails are NOT open - they will need more freezing before being safe to walk on.
Trails last groomed: Nov 22 10AM - Skating surface re-done on all open trails
Next Scheduled Grooming: N/A
Chalet Hours: Open from 8AM - 9PM daily.

Trail lights: ON until 9PM
Grooming is done on a regular basis as needed and when weather permits, usually early in the morning, or in the evening when there are no skiers on the trails.
Ski Trails - Open

Green: Open, track set
Blue: Open, track set
Red: Open, track set
Jr. Olympic: Open, track set
Yellow:

Early Season - Rock Skis only (back half, past the Jr. Olympic exit)

, track set
Olympic:Closed
Loppet: Closed
Showshoe Trails - Closed